We are excited to announce that the "Summit '22 Cuzco by Insigneo" is just around the corner! This will be a truly unique and memorable event, as it will be the first time we are gathering together in person since the Inaugural Summit in Llao Llao three years ago.
The Summit will be an incredible opportunity to share our cultural values and continuous innovation with one another. We hope that you will take advantage of this opportunity to connect with each other and with our sponsors.
You can browse the agenda of the event and find more information on our website. We encourage you to add the events to your calendar and to subscribe to the event notifications, for what promises to be a truly enlightening and memorable experience!
Monday
14 November
14 Nov
Tuesday
15 November
15 Nov
Wednesday
16 November
16 Nov
Thursday
17 November
17 Nov
07:30 pm
Welcome Reception (Plus 1)
06:30 - 07:10 am
Yoga / City Walk (Plus 1)
07:30 - 08:05 am
Breakfast at your Hotel Wing (Plus 1)
09:05 - 09:12 am
Opening Remarks Summit' 22
Chairman & CEO | Raul Henríquez
09:12 - 10:22 am
The Insigneo Way
Chief Happiness Officer | Noemí Benitez
10:22 - 10:40 am
10:40 - 10:45 am
10:45 - 11:35 am
Is it Doomsday Yet? Humanity's Chances Today and Tomorrow
Chief Investment Officer | Ahmed Riesgo
11:35 - 11:50 am
11:50 - 11:55 am
11:55 - 12:50 pm
An Alternative to the 60/40 Portfolio - A conversation with
Managing Director SCS Financial Services LLC | Peter C. Lacaillade
12:50 - 01:50 pm
01:50 - 01:55 pm
Breakout Sessions Introduction
Shift 180 | Jeff Manchester
01:55 - 02:55 pm
1. Four trends to watch in your wealth management practice
Moderator - Head of Sales | Rodolfo Castilla
Panelist - Managing Director | Mariano Scandizzo
CFO | Francisco Nunez
Panelist - Executive Director Partner | Albert Philion
Panelist | Santiago Tolomei
02:55 - 03:55 pm
2. Your regulatory radar
General Counsel | Tres Arnett
Panelist - Morgan, Lewis & Bockius LLP | Ethan W. Johnson
Panelist | Anna Cohen
Panelist - JTC Fund Services | Ignacio Terrera
03:55 - 04:55 pm
3. Insigneo SWOT
Moderator | Jeff Manchester, Shift 180
04:55 - 05:10 pm
05:10 - 05:25 pm
Breakout Sessions Conclusion
Moderator - Head of Sales | Rodolfo Castilla
Moderator | Tres Arnett
Moderator | Jeff Manchester, Shift 180
05:25 - 05:40 pm
07:00 - 08:00 pm
08:00 pm
Dinner at MAP Museum | Museo de Arte Precolombino (Plus 1)
06:30 - 07:10 am
Yoga / City Walk (Plus 1)
07:30 - 08:05 am
Breakfast at your Hotel Wing (Plus 1)
09:05 - 09:55 am
The Vision from the Top
Chairman & CEO | Raul Henríquez
09:55 - 10:05 am
10:05 - 10:10 am
Introducing and Welcoming Jeff Manchester
10:10 - 11:00 am
The Deeper Truth of Building Trust in Your Practice
Shift 180 | Jeff Manchester
11:05 - 11:20 am
11:20 - 11:25 am
Team Building Introduction and Instructions. Let the games begin!
11:25 - 01:00 pm
Team Building Experience | Toritos Building Connections
Chief Happiness Officer | Noemí Benitez
01:00 - 02:00 pm
02:00 - 02:50 pm
03:25 - 03:50 pm
The Insigneo Way: Thinking Ahead, Aim Higher and Keep it Simple
Moderator - President & COO | Javier Rivero
Head of Marketing & Branding | Miguel Reyes
Head of Client Relations | Mariela Arana
Head of Investment Solutions | Mirko Joldzic
Head of Trading | Chris Watson
03:50 - 04:25 pm
Leading Edge Not Bleeding Edge
General Counsel | Tres Arnett
04:25 - 04:35 pm
04:35 - 05:10 pm
Powered by Insigneo
President & COO | Javier Rivero
05:10 - 05:25 pm
05:25 - 05:40 pm
Closing Remarks Summit' 22
Chairman & CEO | Raul Henríquez
08:00 pm
Dinner hosted by our Sponsors
07:30 - 07:30 pm
The Journey to Machu Picchu Begins - Meet at the lobby of the Hotel Monasterio (Plus1)
08:45 pm
Arrive to the Hotel Monasterio
09:30 pm
Cocktail (optional) (Plus1)
Download Agenda
Stay up to date
Would you like to receive push notifications about Cuzco latest updates?
Raul Henriquez
Chairman & CEO
Javier Rivero
President & COO
Ahmed Riesgo
Chief Investment Officer
Noemí Benito
Chief Happiness Officer
Peter C. Lacaillade
Managing Director SCS Financial Services LLC
Jeff Manchester
Shift 180
Tres Arnett
General Counsel
Capital Group

When our investors succeed, so do we.

For 91 years, we've been helping people take control of their financial futures. That's because we've stayed true to our core beliefs, our approach to investing and our commitment to community. Today, we're one of the world's largest investment management organizations, managing $2.2 trillion.*

Jupiter

Jupiter was founded in 1985 to deliver investment performance for our clients through active asset management.
Jupiter is a specialist, high conviction, active asset manager committed to making a positive difference for our clients by helping them achieve their long-term investment objectives. From our origins in 1985, Jupiter now offers a range of actively managed strategies available to UK and international clients including equities, fixed income, multi-asset and alternatives. Jupiter is a constituent member of the FTSE 250 Index. Today we manage £47.4bn, €54,0bn or $53.0bn (as at 30.09.2022) on behalf of institutional and retail investors.

LEONTEQ

Leonteq is a Swiss fintech company with a leading marketplace for structured investment solutions.
Based on proprietary modern technology, the company offers derivative investment products and services. Leonteq acts as both a direct issuer of its own products and as a partner to other financial institutions. Leonteq further enables life insurance companies and banks to produce capital-efficient, unit-linked pension products with guarantees. The company has offices and subsidiaries in 13 countries, through which it serves over 50 markets. Leonteq AG is listed on the SIX Swiss Exchange (SIX: LEON).

Calamos

For over 40 years, we have helped investors manage and build wealth to meet long-term objectives. Because investors have different time horizons, risk tolerances and goals, we offer funds to suit a variety of asset allocation needs. We offer US funds as well as global choices. We are dedicated to helping our clients build and protect wealth. We understand when you entrust us with your client's assets, you also entrust us with your achievements, goals and aspirations. We believe we best honor this trust by making investment decisions guided by integrity, discipline and our conscientious research.

Out of this experience comes our belief that the flipside of volatility is opportunity.

Janus Henderson Investors

Janus Henderson Investors is a leading, global, active asset manager. We exist to help clients achieve their long-term financial goals. We aim to do this by taking on appropriate levels of risk and offering products and strategies at reasonable fees.

We are committed to being insightful partners to our clients, empowering them with practical perspectives to make better investment and business decisions. We call this Knowledge Shared

BlackRock

We collectively support people around the world by working alongside institutions and financial advisors as they contribute to the financial well-being of those who depend on them.

BNY Mellon

Powering the Financial World

Businesses, communities and global economies rely on us because we prioritize client experience, collaboration, innovation and resilience. As the "bank of banks," our unique perspective, informed by one of the largest datasets in the world, powers the financial industry. At BNY Mellon, we understand the best way to succeed at anything is to Consider Everything.

Thornburg

ON STRATEGY FOR 40 YEARS

On strategy is a promise to investors. Our world-class investment platform enables Thornburg's team to be nimble and decisive, committed equally to the strategic integrity of portfolios and to knowledge communicated with transparency and substance.

ROBECO

At Robeco we have a strong belief that being aninvestmentengineer requires both a pioneering spirit and a gooddose of caution in equal measure.We were one of thefirst asset managers to pioneer investing in emergingmarkets, the first to take sustainability investing seriously,and one of the first to adopt quantitative investing usingadvanced research techniques.

Natixis

Our multi-affiliate approach connects you to the independent thinking and focused expertise of more than 20 active managers. Ranked among the world's largest asset managers,1 we deliver a diverse range of solutions across asset classes, styles, and vehicles. We're dedicated to advancing sustainable finance and developing innovative ESG products. We consult and partner with our clients, and continually evaluate markets and assumptions to ensure their strategy delivers on long-term goals.

Federated Hermes

Federated Hermes, Inc. (NYSE: FHI) is a leading global asset manager focused on meeting the diverse and evolving needs of today's investors. Guided by our conviction that responsible investing is the best way to create wealth over the long term, we offer investors around the world specialized investment capabilities across a wide range of asset classes.

Virtus Investment Partners

We are a distinctive partnership of boutique investment managers singularly committed to the long-term success of individual and institutional investors.

Our multi-manager, multi-strategy approach gives clients access to distinctive investment strategies from independent managers.
We have the flexibility, agility, and responsiveness of a boutique asset management firm with the product breadth, distribution reach, and resources of larger firms.
Our multi-boutique model is based on the fundamental belief that investment professionals who operate in an environment that allows for the appropriate focus and culture can generate sustainable, superior returns for our clients.

Barings

Barings is a global investment manager sourcing differentiated opportunities and building long-term portfolios across public and private fixed income, real estate and specialist equity markets. With investment professionals based in North America, Europe and Asia Pacific, the firm, a subsidiary of MassMutual, aims to serve its clients, communities and employees, and is committed to sustainable practices and responsible investment.

MFS

Since launching the first US open-end mutual fund in 1924, MFS® has been committed to a single purpose: to create value responsibly for clients. Through our powerful global investment platform, we uncover what we believe are the best investment opportunities in the market through:

→ Collective expertise
→ Long-term discipline
→ Thoughtful risk management

Vontobel

At Vontobel, we actively shape the future.
We create and pursue opportunities with determination. We master what we do – and we only do what we master. This is how we get our clients ahead.

Nintey One

Ninety One is a global asset manager with emerging markets roots and a commitment to developing specialist investment teams. We bring a different perspective to active and sustainable investing.

Franklin Templeton

Franklin Templeton brings together leading independent investment managers to provide our clients deep expertise and boutique specialization within and across asset classes, investment styles, and geographies. All told, our investment teams comprise more than 1,300 investment professionals located across 20 countries, giving us an ear to the ground in the world's most significant markets. And they're backed by a strong, global infrastructure with at-scale capabilities in research, data analytics and servicing. This combination of independent, entrepreneurial investment teams and global strength makes us uniquely agile.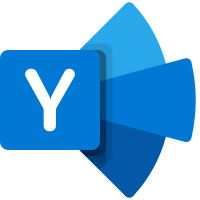 Loading...